Thank you to all my students for a rewarding 14 years at High Point! I will miss you all!

"RECIPE" FOR SUCCESS
1. Come to class prepared.
2. Do your homework !!!
3. Seek extra help when needed.
4. Remember that mutual RESPECT is expected at all times.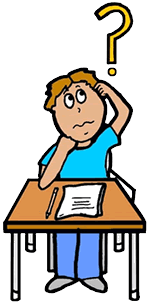 If you are having trouble understanding the material, please seek extra help!! I am available almost everyday after school and in the mornings upon request! DON'T WAIT!
GEOMETRY JOKES
1. What do you call an angle which is adorable?
2. What do you use to tie up a package?
3. What do you call a fierce beast?
4. What do you call more than one L?
5. What do you call people in favor of tractors?